Can you survive a dinner party when you're the main course?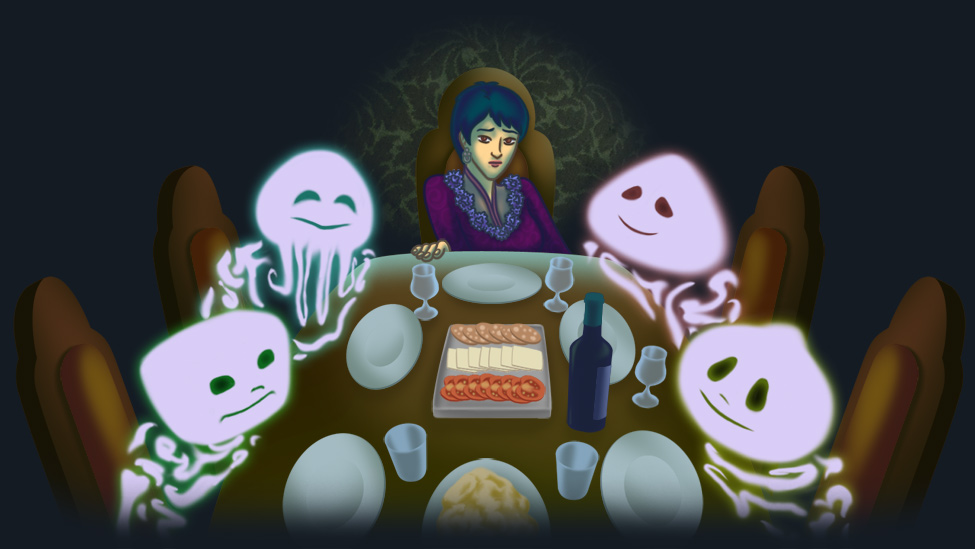 You receive a mysterious formal invitation to attend a soiree among friends at the Chateau de Carnelle... or so the letter says. However, instead you find yourself stumbled upon a party full of hungry and quite eccentric ghosts! You will have to make friends with them if you want to make it through the evening in one piece. Annabel is another unwilling guest you encounter at the party, she would like nothing better than to not be eaten and go back to her home in Paris. Maybe you can help her, as well.
Ghosts Are Good Hosts is a puzzle game that puts you in the unfortunate role of ghost food. You will have to get the scoop on all these ghosts in order to learn about what makes them tick, and hopefully convince them not to eat you. You can't eat someone you like, right?
▣ CSS Consulting - Mike Osov
Thanks for peeking here, you look really delicious.